The Maumee Valley in Northwest Ohio offers many tourist attractions, scenic drives, historical sites, shopping, dining, and exploring. Check out the websites below and start planning your visit today.
About the Maumee River pag-riv-02-MaumeeRiver.pdf (ohiodnr.gov)
Destination Toledo. History | Destination Toledo (visittoledo.org)
Ohio History Connection: Browse Historic Sites – Ohio History Connection
Visit Northwest Ohio Featured Attractions | Visit Northwest Ohio
Some MVHC favorites:
Andrew L. Tuttle Memorial Museum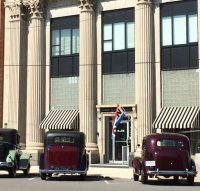 More information can be found at www.tuttlemuseum.com.
The Andrew L. Tuttle Memorial Museum is located at 514 West Third Street,
Defiance, Ohio 43512
Fallen Timbers Battlefield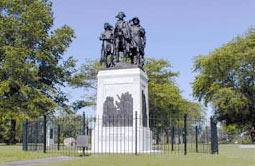 The Battle of Fallen Timbers was the culminating event that demonstrated the tenacity of the American people in their quest for western expansion and the struggle for dominance in the Old Northwest Territory. The events resulted in the dispossession of American Indian tribes and a loss of colonial territory for the British military and settlers.
Visit the Fallen Timbers Website
Fort Meigs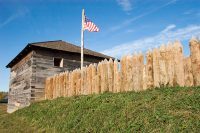 Photo courtesy of Toledo.com
Fort Meigs, named after then Governor of Ohio, Return Jonathan Meigs, Jr., was first built as a reaction to British attacks on American forts in the Northwest Territory during the War of 1812. It was built in what is now Perrysburg, Ohio, on a bluff overlooking the Maumee River rapids. Ground was broken on February 2, 1813 under the orders of General William Henry Harrison, who wanted to fortify the region. Throughout the next three months professional soldiers and militiamen alike persevered through cold winter weather and mud that would at times be knee-deep. Despite horrid weather and disease in the camp, the American army was able to complete Fort Meigs by the end of April, 1813, just in time for a British attack.
Sauder Village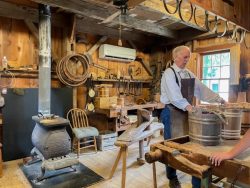 Sauder Village, a non-profit historical center near Archbold, features history, education and fun. Dozens of 19th century buildings house live demonstrations of the crafts of the time. A campground, a modern country inn, 350-seat restaurant and exhibit halls provide unique experience and hospitality, just 5 minutes from the Ohio Turnpike. Nearby attractions include the Oberhaus antique car museum, Harrison State Park and Goll Woods, a state nature preserve with the last remnants of the Great Black Swamp, with its wildflowers and 200-400 year old trees. 
Visit the Sauder village website Sauder Village Living History Museum & Farm
Wood County Historical Center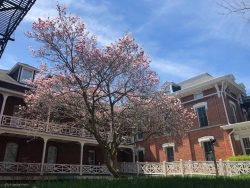 The Wood County Museum, located in Bowling Green, Ohio, is the original site of the Wood County Infirmary also known as the Wood County Home or the Poor Farm. The Wood County Historical Center served as the County Home, providing community services from 1868 until 1970. Among the attractions is an operating drilling rig which tells about the 1880s oil boom.
419-352-0967