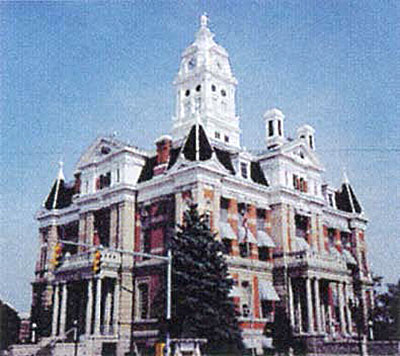 A landmark visible for miles is the recentlyrestored Henry County court house in Napoleon. It's a great stop on the county's interesting driving tour.
In the mid and late 1800s, these magnificent court houses rose above the horizon to proudly mark county seats. Most magnificent of all is in Fort Wayne.
Built in 1897 and also recently restored, it is considered on a par with the Library of Congress and the Paris Opera House. Don't miss it.